This project is installed and running. More stuff may be added, so check back periodically.
[Click on any picture to view full size version]
You know you're in trouble when you remove the oil strainer cover plate and you find metal.
Lots of it.
So you pull the engine and strip it. To your suprise, as the main components come out, everything looks good. What gives? Then you pull the cam and see this:

Left Middle Cam Bearing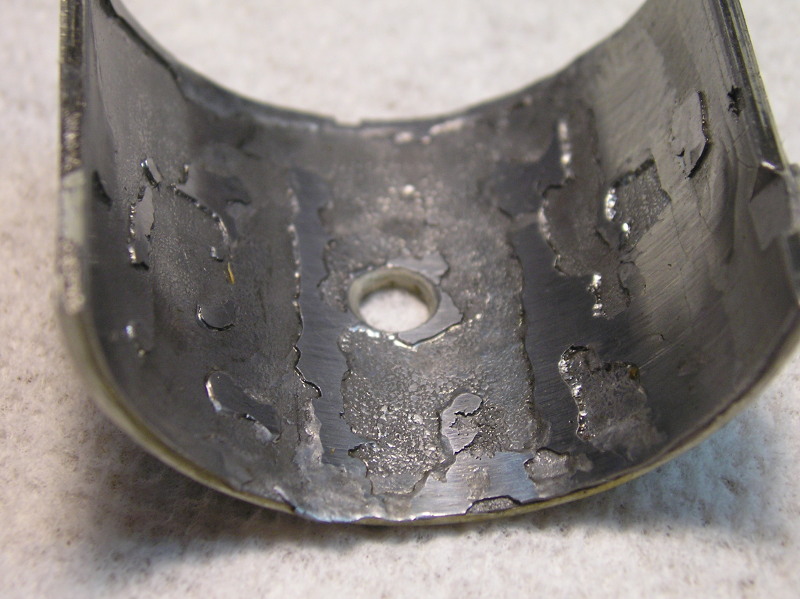 Then you look at the bearing in the other half of the case and see this:

Right Middle Cam Bearing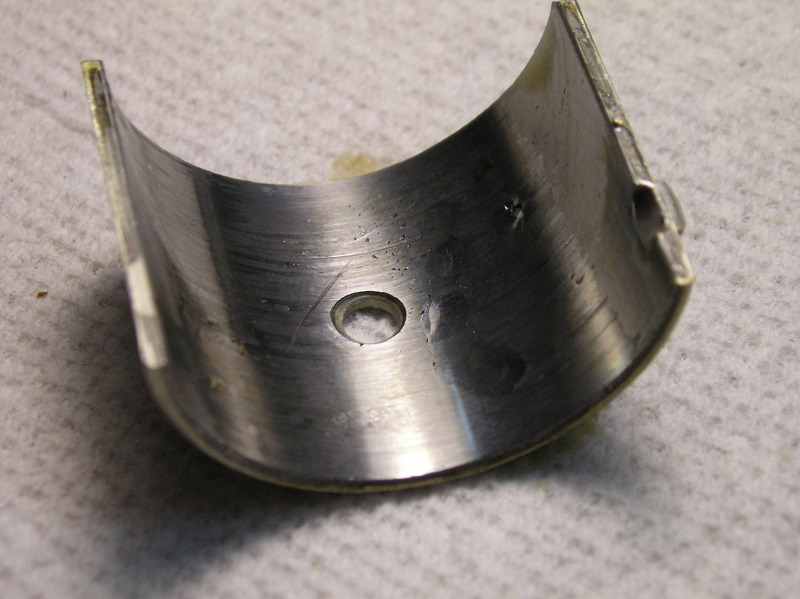 Then you look at the (stock) cam journal and see this: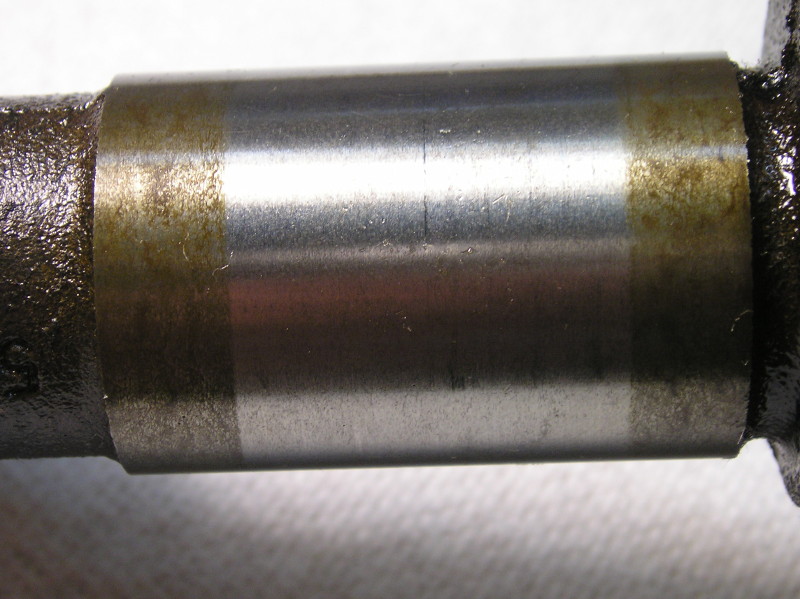 So no doubt where the metal came from, but this doesn't make sense. If the bearing was damaged by crud, one would expect both halves of the bearing to be trashed, and maybe the cam journal damaged. If the cam was bent, you would again expect both halves of the cam bearing to be trashed, and a damaged area on the cam journal.
Laying a straightedge along each half of the case shows all cam bearing seats are in line, with no gaps or high spots, so it's not the case. Spinning the cam in the case with the middle bearing removed and a dial indicator on the middle journal shows insignificant runout, so it's not the cam.
So what happened?
Working theory is it's just a bad bearing, where the bearing material simply didn't adhere to the steel shell. So the decision is made to rebuild with new cam bearings and see what happens. Fortunately, this engine has full-flow oil filtering, so none of the nasty metal bits found new homes in other bearings.
[Later thoughts] After looking at the bearing picture a little more, I noticed the following: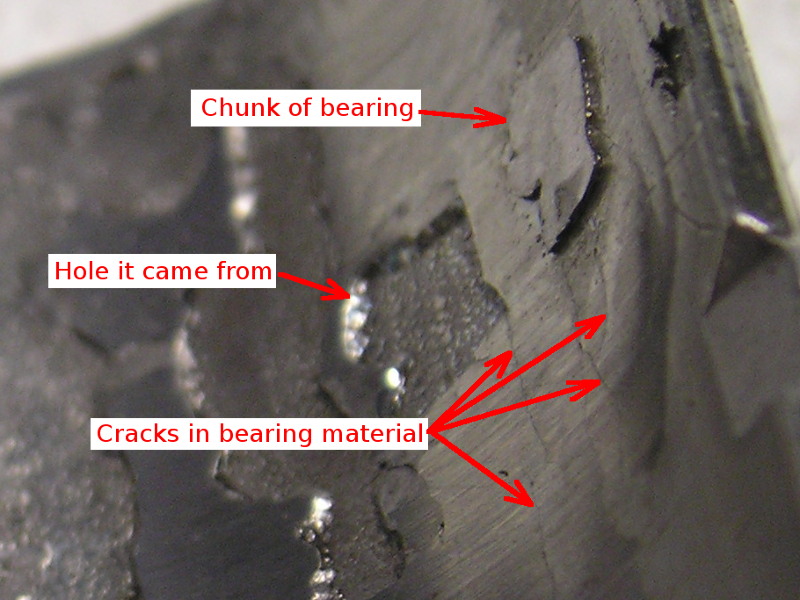 Notice the cracks in the bearing material. These cracks do not go all the way through the shell, just the babbit material. I'm fairly confident now that the issue was the babbit simply did not bond to the steel bearing shell, and was shed in chunks. The shell was probably contaminated and not cleaned properly before the babbit was applied. Bad bearing, right out of the box.
Everything is thoroughly degreased, washed, cleaned, blown dry, oiled, and bagged. Now reassembly begins (with a few upgrades...)